Resist. Insist. Stand together. Build. Never Surrender.
On September 17th, 2011 Occupy Wall Street was born. A hundred people occupied Zuccotti Park in lower Manhattan and opened a space for imagination. We began to share food, clothing, and shelter. We sought refuge in the shell of a concrete jungle and found community. Inspired by our actions, occupations began throughout the globe. In a matter of months nearly all of them were crushed by the weight of repression and co-optation, but occupy cannot be stopped. It is a collective unleashing of anger and frustration at a dying capitalist system and points toward a new world. Let us create this world together. Read. Share. Distribute. Tidal.
People talking about 'occupytheory':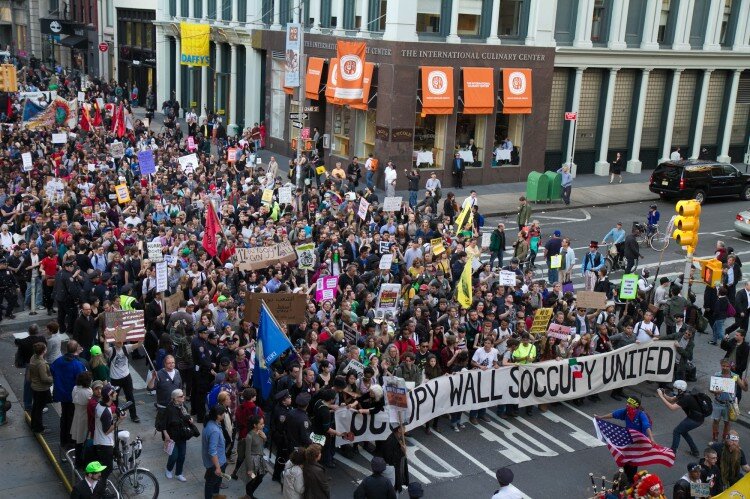 My interpretation of Occupy as a paradigm shift is that things are fundamentally different now that the movement has arrived. Occupy is indeed a paradigm shift beyond this however, If we act as if a fundamentally new era is upon us our actions will contribute to this being a new paradigm, thought and action are intertwined. Occupy has been good at looking beyond what is to a new kind of world that could be.
When it comes to labor however there is a split between the redefinitions and the acknowledgement of what these redefinitions could mean. I hope to clear up the potential that has been unleashed in order to end the problematic idea that something called "labor" somehow by its essence is less radical and less world redefining.
Add a comment